Isaiah 51:11 "So the ransomed of the Lord shall return,
And come to Zion with singing,
With everlasting joy on their heads.
They shall obtain joy and gladness;
Sorrow and sighing shall flee away."
I was talking with my son and daughter-in-law the other day and we were discussing the thought of God's reward, what that looks like and the means by which God will issue reward to His people. They brought up the issue of fairness in Heaven and whether there might be sorrow for those who receive less reward.
I, like my kids, have always heard there will be no sorrow or sadness in Heaven. This scripture in Isaiah is one of a few that gives the notion that it will be only bliss. The more I study other concepts in the Word of God, the more I have to rethink my position on other concepts….like sorrow.
I just recently did a reflection on God's judgement, particularly, the judgement seat of Christ. The idea of God's people being judged for their work makes me think, there has got to be some measure of sorrow, or at least regret. It's hard for me to imagine the Lord evaluating my life at the end of my days while considering every selfish act of worldly servitude and not think I'll at least regret my actions.
I fully believe that we will accept God's judgement over our lives because we will see ourselves as He sees us. I also believe we will have some measure of regret for not being more faithful, having more trust, or being more obedient to His call.
With that being said, far be it for me to come up with a doctrine that isn't supported by the Word of God. So let's consider the implications of sorrow, both now and in the life to come.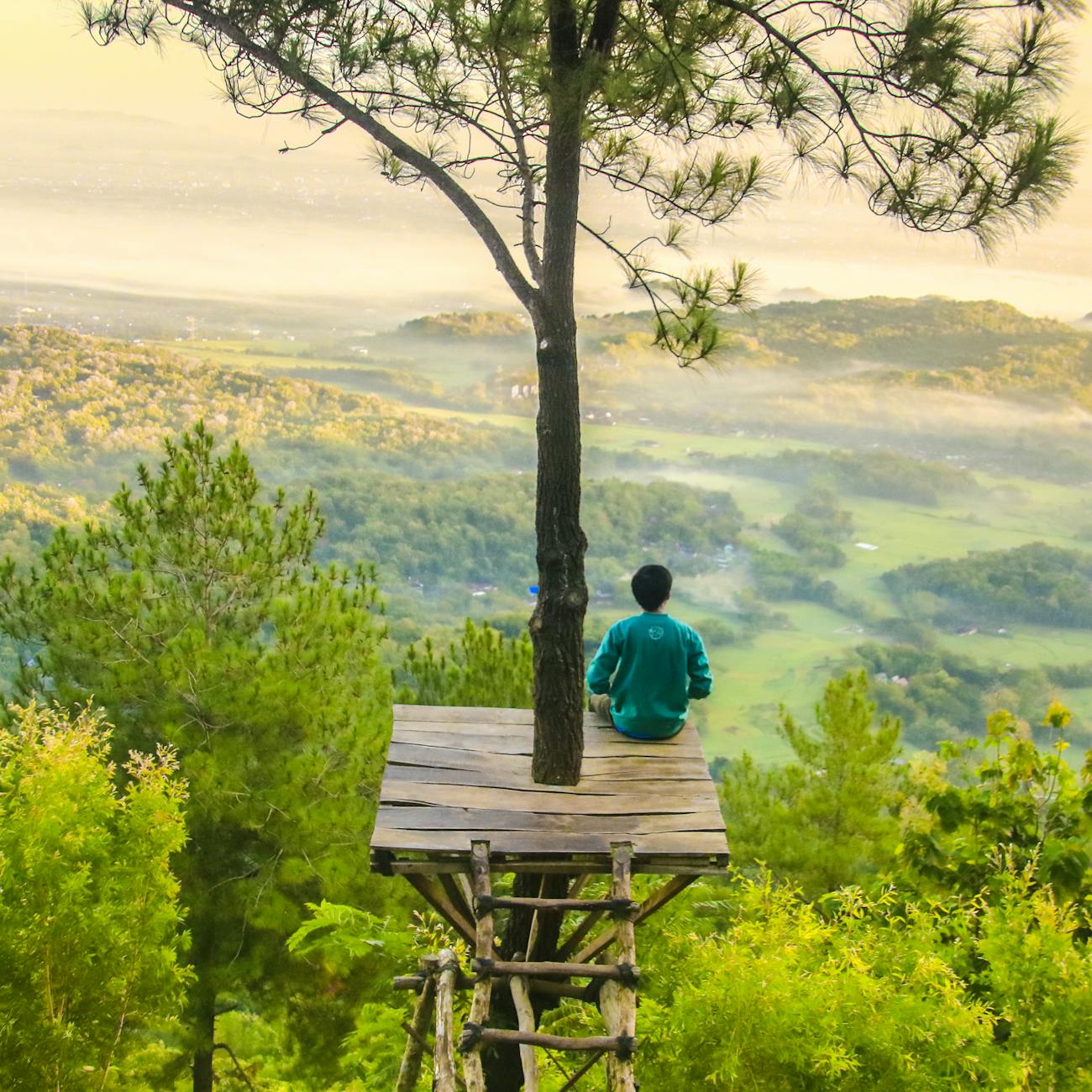 Ecclesiastes 3:4 "A time to weep, And a time to laugh; A time to mourn, And a time to dance"
Solomon in his wisdom understood the need for sorrow or mourning. The ability to understand the need begins with the ability to understand why.
The Necessity of Sorrow
In the Greek, sorrow is characterized as physical or emotional pain; heavy, heart-sorrow (grief) that brings a person down.
2 Corinthians 7:10 "For godly sorrow produces repentance leading to salvation, not to be regretted; but the sorrow of the world produces death."
Within the Kingdom of God, sorrow is a key precursor to salvation. Without it, the ability to see our need for grace cannot be realized. What is it that produces sorrow in the world?——the Moral law.
Why would it be necessary to bring a person down?
————PRIDE!!!———-
The pride of man sets itself against the Holiness of God. The Lord has set a bar, a measure of perfection that we cannot attain in our current state. This standard of "goodness", is the measure of God's perfection which reduces the pride we have in ourselves to ashes. To those who look intently into the law, all they see is imperfection. The Moral law reduces our position of false security into a need for redemption. At the end of the revelation of our inadequacy stands our redeemer.
Romans 10:3-4 "Because they were ignorant of God's righteousness and sought to establish their own, they did not submit to God's righteousness. For Christ is the end of the law, to bring righteousness to everyone who believes."
Godly sorrow (when received), produces repentance. This is the purpose of the Law in evangelism, this is the standard the church has all but abandoned and is the reason we have so many false converts within the church today.
Eternal Loss
There is another godly sorrow we witness in believers….it is a sorrow for the lost.
Romans 9:1-3 "I tell the truth in Christ, I am not lying, my conscience also bearing me witness in the Holy Spirit, that I have great sorrow and continual grief in my heart. For I could wish that I myself were accursed from Christ for my brethren, my countrymen according to the flesh,"
To those who have been redeemed by the Lamb of God, who have been filled with the love of God, the heartache for the lost is a godly sorrow that produces righteousness.
If I truly love God—I will love others. The love of God produces a love for the lost. Love expressed to those who walk in darkness is a different form of expression than love shown to fellow believers.
For unbelievers: the gospel is the expression of God's love. Revealing sin is the first step for people to understand the necessity for grace. Once people understand the consequence of sin and receive it, sorrow produces repentance.
2 Corinthians 7:11-12 "Consider what this godly sorrow has produced in you: what earnestness, what eagerness to clear yourselves, what indignation, what alarm, what longing, what zeal, what vindication! In every way you have proved yourselves to be innocent in this matter. So even though I wrote to you, it was not on account of the one who did wrong or the one who was harmed, but rather that your earnestness on our behalf would be made clear to you in the sight of God."
For believers: The conviction of the Spirit brings the sorrow of repentance, not again to salvation but for walking in victory.
Sin produces death, and since believers have died to their old nature, to return to it is to dwell in loss not victory. When we slide into sin and take our eyes off our Savior, all that remains is darkness. Jesus is the light in our world, He illumines the darkness and guides us through adversity. Godly sorrow leads us to repentance that restores our sight and guides us into all joy.
Sorrow in Death
The slippery slope of sin is a constant reminder of the old nature that resides in our being, the end of this nature will be death and death is no more prevalent than at a funeral.
A funeral for a person who has rejected God's gift of salvation is truly a time of sorrow. For those who remain, there is hope that they might recognize the brevity of life and reconsider their position before a Just and Holy God. Once we breathe our last breath, the accumulation of deeds, faith, hope, and love has reached its all too abrupt conclusion and we are measured against one of two standards….our own unrighteousness or the righteousness of Christ in us.
At a funeral we see the two types of sorrow expressed—-a sorrow for life that has passed and a sorrow for those still living. It is in these moments when evangelism is given a foothold and the reality of our existence comes into full view.
Psalm 39:4 "LORD, make me to know my end, And what is the measure of my days, That I may know how frail I am."
What is the sorrow of the World?
Matthew 18:7 "Woe to the world because of offenses! For offenses must come, but woe to that man by whom the offense comes!"
Sin may seem enticing, it may be pleasant in the moment, but at its terminus lies eternal death. The consequences of sin are not only catastrophic in the end, but along the way trouble follows the man given over to it.
Proverbs 12:8 "The righteous is delivered from trouble, And it comes to the wicked instead."
Sin brings heartache. It really doesn't matter what society deems as correct. It doesn't matter if you have a cute slogan, wave a flag, or subscribe to a Hollywood version of inclusion….all that matters is what God declares as sin and what He declares as righteous.
Proverbs 14:12 "There is a way that seems right to a man, but its end is the way of death."
The path of sorrow is one that is lead by reason and not by faith. Worldly wisdom may take you to riches and fame but the reward is short lived and you have an eternity to suffer the consequences.
Proverbs 12:15 "The way of a fool is right in his own eyes, but a wise man listens to counsel."
The Lord makes it very clear that those who trust in their own counsel are only fools before him. Whether it is the path of the world, the counsel of the fool, or the ways of the wicked…they all end in the same place of sorrow.
When Sorrow Ends
As there is an end to all that is temporal, so there will be an end to the sorrow.
Revelation 21:4 "And God will wipe away every tear from their eyes; there shall be no more death, nor sorrow, nor crying. There shall be no more pain, for the former things have passed away."
For those who have entrusted their lives to Christ, it is He who will remove our sorrow once and for all.
Isaiah 25:8 "He will swallow up death forever. The Lord GOD will wipe away the tears from every face and remove the disgrace of His people from the whole earth. For the LORD has spoken."
What is it that awaits the redeemed?
Isaiah 35:10 "and the ransomed of the LORD will return. They will enter Zion with singing, crowned with everlasting joy. Joy and gladness will overtake them, and sorrow and sighing will flee."
This is the hope we have in Christ. This world and the sorrow of sin will be vanquished forever.
Isaiah 69:20 "Your sun will no longer set, and your moon will not wane; for the LORD will be your everlasting light, and the days of your sorrow will be over."
The curse of sin has invaded our flesh, we have been held captive since the days of Adam. No manner of right living has been able to remove the stain of our reproach, but the day is coming when that will be over.
Isaiah 65:19 "I will rejoice in Jerusalem and take delight in My people. The sounds of weeping and crying will no longer be heard in her."
If there is any doubt whether there will be any lasting sorrow in Heaven? Sorrow really should have ended here. The Lord has made it abundantly clear that the old will be gone and the sorrow with it. We see a very brief moment in time when all people are brought to task for how they lived, then once that brief episode is through, complete joy will reign eternally.
Ecclesiastes 12:14 "For God shall bring every work into judgment, with every secret thing, whether it be good, or whether it be evil."
There is a brief time of accountability which doesn't give many clues for how people will respond, just what happens post judgement.
Romans 14:10 "But why do you judge your brother? Or why do you show contempt for your brother? For we shall all stand before the judgment seat of Christ."
God's people will be held accountable for all that God's Word has instructed in righteousness and truth. Whether it is falsely judging one another or whether our works were of God or of the world , we will be held to the fire of God's crucible.
1 Corinthians 3:13 "each one's work will become clear; for the Day will declare it, because it will be revealed by fire; and the fire will test each one's work, of what sort it is."
This fire of God's Holiness is a standard that nothing can hold up to but that which was wrought in Him. Fire consumes and whatever remains after it completes its work will be what lasts.
As for sorrow, don't plan on it lasting into eternity….If you've had a lot of sorrow in your life there is hope for you who are in Christ. Do your best, live for Jesus, share the love of God with as many as you can and know it will be enough.
Sorrow is fleeting, it is one of those attributes of life that will not remain. The future looks very promising…just wait upon the Lord.